We have now switched on the SSO authentication from Symetri, connected to the login on www.naviate.com. That means that all users must sign up through Symetri SSO. The workflow for doing this is as follows.
Existing member on naviate.com
Customers that already have a user on www.naviate.com should choose "Log In"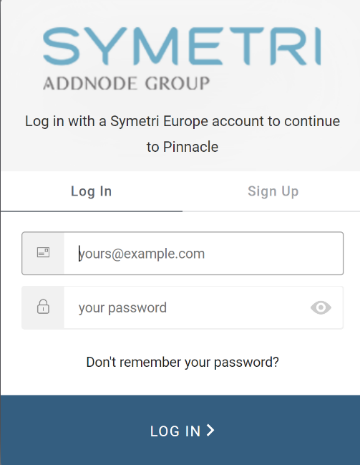 New member on naviate.com
Customers that don't have a user on www.naviate.com have to choose "Sign Up"
Fill in relevant information as email, password, company and name. It's important to fill in information on all fields!
Then you click "Sign Up"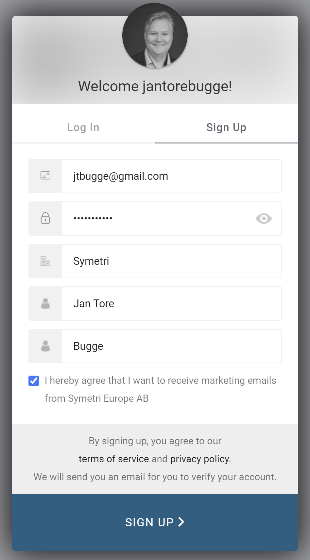 Verification of email
After logging in or signing up, we will send you an email to verify your email address. That means that until you have verified that email you will not be able to login on www.naviate.com.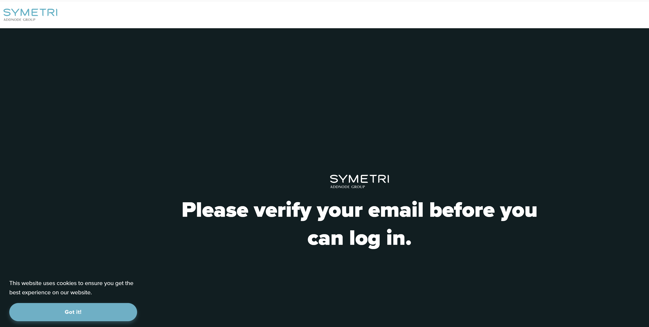 You have now received an email from Symetri Europe (noreply@symetri.com). If you don't find it in you Inbox, please check your spam folder.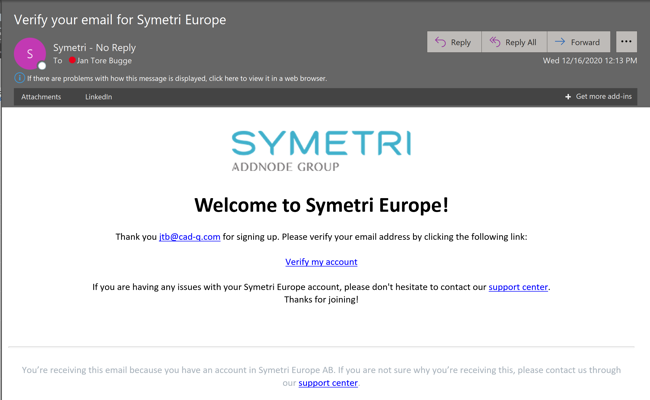 Next step is to "Verify my account" and by doing that you will get this confirmation.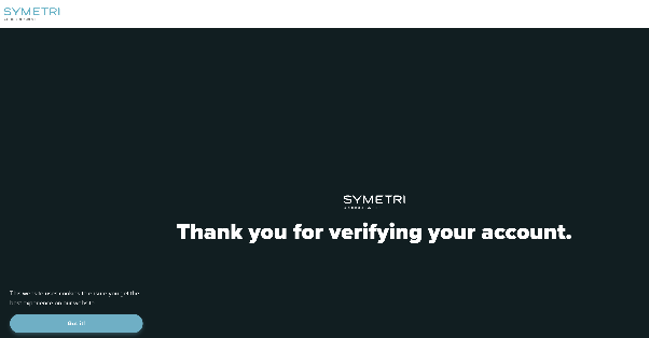 Then you go back to www.naviate.com and choose Login and fill in your email address and your password.
Authorisation of app
First time when logging in you will get this dialogue presented.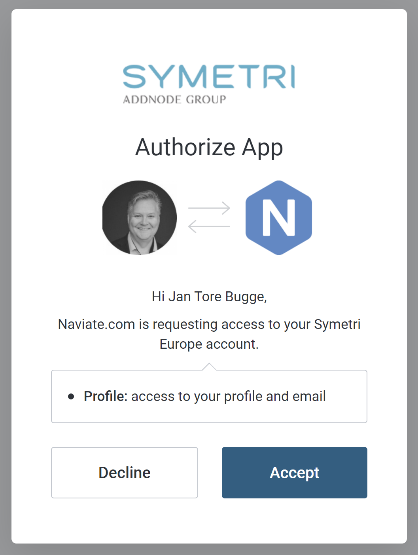 Successful login
When you have successfully created and authorized you account you will see this page.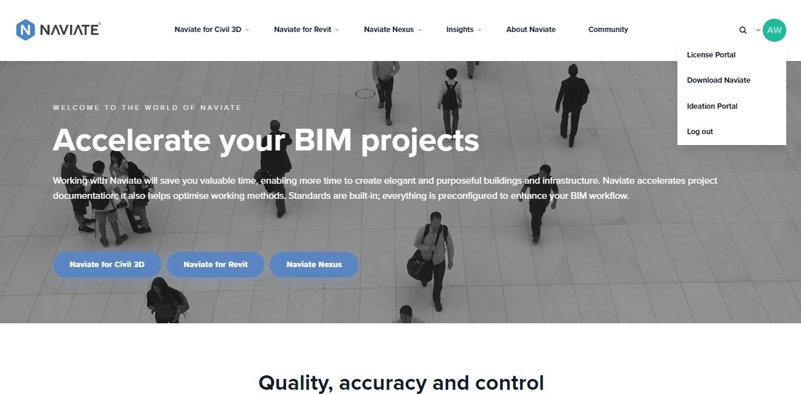 You will also have direct access to the download page www.naviate.com/downloads
And full access to Naviate Community on community.naviate.com with product documentation and discussion forum.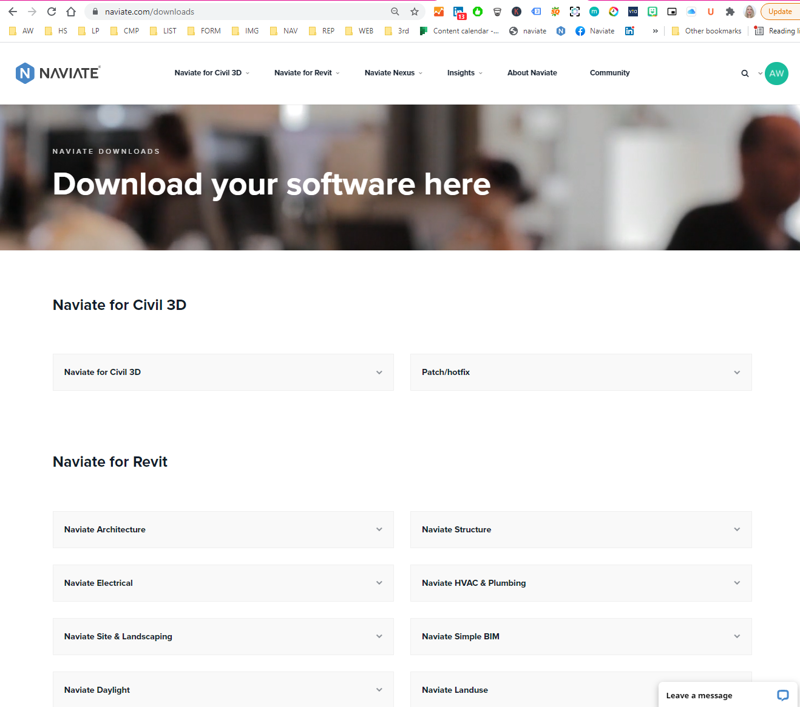 Resources